Research project
Ordinary Citizenship
Funder: Arts and Humanities Research Council (AHRC)
Partners and collaborators: Hive Learning
Primary investigator: Dr Derek Edyvane
Co-investigators: Dr Alba Griffin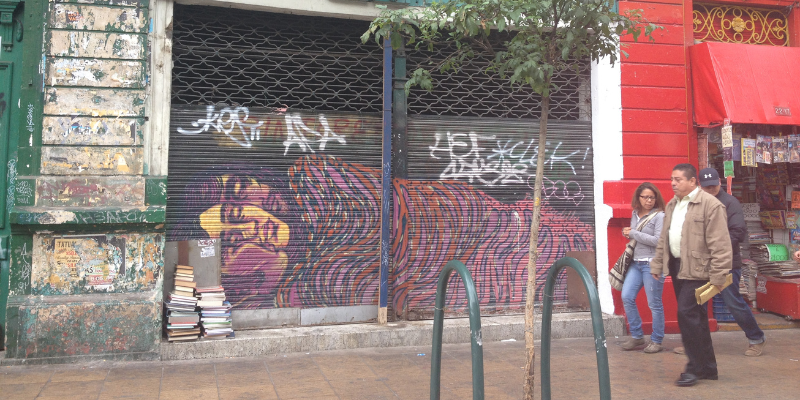 This project aims to enhance democratic practice by improving understanding of 'ordinary citizenship': a mode of everyday, 'not-so-good' citizenship that is often overlooked in research, but that has become a salient feature of contemporary political discourse.
A great deal of political energy is dedicated to making citizens better: better informed, more actively engaged in politics, more public-spirited. Meanwhile, the 'ordinary citizens', those partial participants for whom the political process is not a deeply involving activity are disparaged: they are apathetic, free-riders, a defect to be corrected.
Notoriously, the stigmatisation of ordinary citizens has been exploited by 'populist' political movements which have thrived by presenting themselves as defenders of the 'ordinary people' against a more politically savvy elite.
But this project re-thinks the place of ordinary citizens in the political order and seeks to show that ordinary citizenship is a vital constituent of democratic health.
Focusing on the meaning and significance of ordinary citizenship in contrast to more familiar accounts of active participation, it addresses fundamental questions around the representation, rights and responsibilities of ordinary citizens, the standards to which they should be held (if any) and the implications of the category for our conception of democracy.
To do so, the project draws on ethnographic research and collaborative knowledge exchange as a way of grounding normative political philosophy in the situated experience of citizens.
Impact
Beyond the academy, the project aims to learn from and enhance practices of citizenship outside of formal institutional settings.
This will involve listening to the experiences of citizens and practitioners as well as communicating insights from the research through a series of knowledge exchange sessions and public talks.
Collaborating with digital experts, civil society organisations and members of the public, the project will explore the intersections of aesthetics, technology, citizenship and democratic engagement to generate fresh insights into what it means to be a citizen and to explore the constraints as well as the possibilities facing local democracy practitioners and activists.
On 18th February 2023 we hosted a workshop at Notwestminster on 'Building Trust from Street Level'. We explored how habits of everyday living can help and hinder trust, inviting participants to uncover everyday interactions that build and maintain trust and asking how they can be harnessed to grow everyday citizenship. To read about the workshop, please see below for our blog post on 'The everydayness of ordinary trust', published with the Centre for Democratic Politics.
Events
On 13th June, we invited Yasmin El Rifae to discuss her book 'Radius: A Story of Feminist Revolution', published by Verso in 2022. Joining her in conversation were Dr Maša Mrovlje, Dr Sahla Aroussi and Dr Alba Griffin talking about the complex and nuanced relationship between modes of activism, everyday violence and political repression.
On 13-14th July, we hosted a workshop to bring together academics and practitioners working in the field of everyday citizenship. The aim of the event was to discuss current trends in the field, from the politics of everyday hospitality to the impact of technology as both constraining the potential for coming together in public space and providing alternative spaces for civic agency. The discussions identified the challenges facing democratic citizenship in societies around the world, and at the same time sought to highlight the opportunities for nurturing civic agency at multiple scales.
Publications and outputs
Blog Post