Student shares experiences of Q-Step at the Leeds Engagement Showcase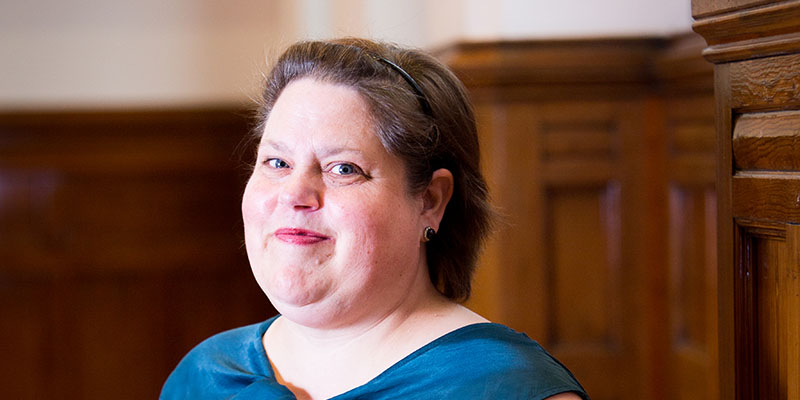 Third year Social Policy and Sociology student Fiona Powell was one of 12 inspiring students to share their stories of community engagement at Leeds.
The Leeds Student Engagement Showcase 2017 was an opportunity for exceptional students to share how the opportunities they have engaged with have had a positive impact upon the local and global community, as well as enriched their own university experience.
Fiona talked about her placement at the Department of Health, through her experience of Q-Step, a programme designed to promote a step-change in quantitative social science training in the UK:
"My internship comprised of a five day intensive data analysis course, followed by a four week workplace internship. My placement was a project working on Long Term Adult Social Care Planning. The aim was to collate, analyse and present data on changes in housing wealth over time in the over 65s. My internship culminated in presenting my findings to senior statisticians and economists from the Department of Health in both Leeds and London. It was also included as part of a review into projected spend on adult social care over the next 50 years. As the research, including my findings, is going to the Cabinet Office it is likely to form part of the information used to plan expenditure and form policy in this area."
When reflecting on the opportunity provided, Fiona told the audience how it made her realise the potential to effect positive change and has since helped her studies:
"As a result of the data analysis I undertook I decided to do the new quantitative research methods module offered in the School. It has also influenced my choice of dissertation topic which is examining housing precarity in the 18-24 year old age group."
Since completing the quantitative research internship Fiona has applied to the Civil Service Fast Stream for Social Research, as well as to continue her studies within the School.