BA Social Science student reveals life-changing university experience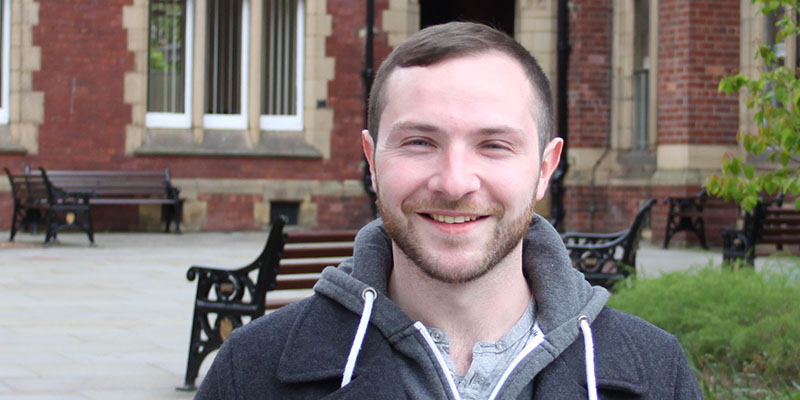 Talking to the Yorkshire Evening Post, Liam Knights (BA Social Science foundation year student 2015 – 16) spoke of how coming to university has changed his life.
Having spent a number of years homeless and a spell in prison he got back on his feet with a building job. That led to him working on the construction of the Laidlaw Library.
He attempted to go to college but was refused as he didn't have his GCSEs but was given a lifeline when he was accepted to the BA Social Science foundation year programme. It gave him the qualifications he needed to enrol on the BA Criminal Justice and Criminology undergraduate course where he now dreams of a career reforming prison education.