CERS Film Series: 'I Am Not Your Negro'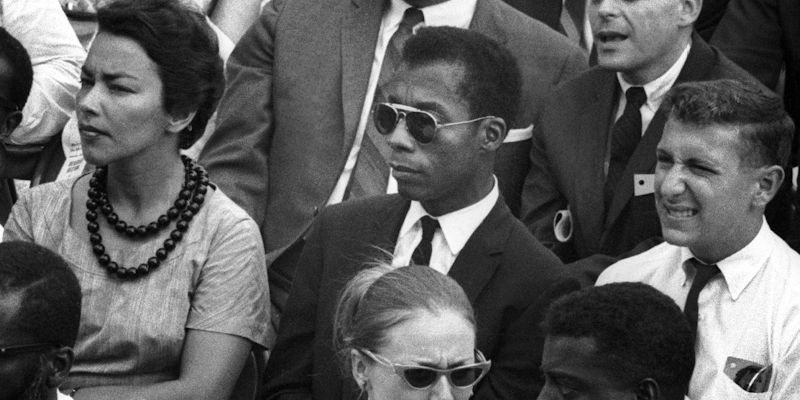 Date: Wednesday 8 May 2019, 17:30 – 20:00
Location: Rupert Beckett Lecture Theatre
Cost: Free
The Centre for Ethnicity and Racism Studies (CERS) at the University of Leeds is excited to present a film screening of the award winning documentary 'I Am Not Your Negro', directed by Raoul Peck.
In the documentary, master filmmaker Raoul Peck envisions the book that James Baldwin never finished, Remember This House. The result is a radical, up-to-the-minute examination of race in America, using Baldwin's original words and a flood of rich archival material. I Am Not Your Negro is a journey into Black history that connects the past of the Civil Rights movement to the present of #BlackLivesMatter. It is a film that questions Black representation in Hollywood and beyond. And, ultimately, by confronting the deeper connections between the lives and assassination of Medgar Evers, Malcolm X and Martin Luther King Jr., Baldwin and Peck have produced a work that challenges the very definition of what America stands for.
The screening will be followed by a discussion with Désirée Reynolds, novelist and Trustee of the Racial Justice Network (RJN), and Sai Murray, poet and RJN Trustee, chaired by Sarah Marusek of the University of Leeds.
Booking for this free event is required via Eventbrite.
<iframe width="560" height="315" src="https://www.youtube.com/embed/rNUYdgIyaPM" frameborder="0" allow="accelerometer; autoplay; encrypted-media; gyroscope; picture-in-picture" allowfullscreen></iframe>
Learn more about the documentary, and find educational resources, on the official website.
Find out more about the Centre for Ethnicity and Racism Studies at cers.leeds.ac.uk.
Header image for this event: James Baldwin in 'I Am Not Your Negro', a Magnolia Pictures release. Photo courtesy of Magnolia Pictures. Photo Credit: © Dan Budnik, all rights reserved.