Dr Li Sun speaks at the Oxford China Forum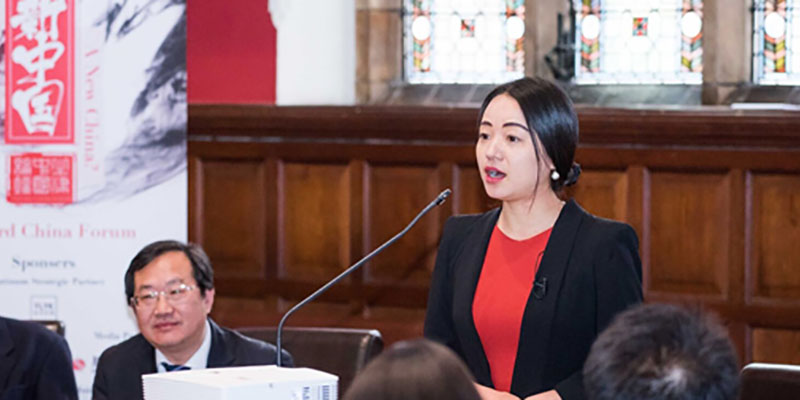 The School of Sociology and Social Policy's Dr Li Sun spoke at the Oxford China Forum on 3 and 4 March - bringing together world-leading experts in various fields of China's development.
Panels included topics related to culture, technology, philosophy, entrepreneurship, literature, internationalisation, and rural China - the latter of which included Dr Sun.
Dr Sun's talk focused on informal housing on the rural land in China. According to UN-Habitat, more than one billion people worldwide live in informal settlements, which lack legal security of tenure.
Recently, an increasing number of middle and low-income groups in China, such as migrant workers, have become interested in purchasing informal housing mainly due to its affordability. Because of the nature of land property rights, this type of housing cannot be granted legal titling, which is termed as "small property rights housing" (SPRH).
According to unofficial data, total SPRH amounts to 6.6 billion m², which is home to 80 million dwellers. As an emerging phenomenon of informal settlements in China, much about SPRH remains unknown. Dr Sun's talk unveiled the issue of SPRH through explaining its emergence, informalities, prevalence and policies.