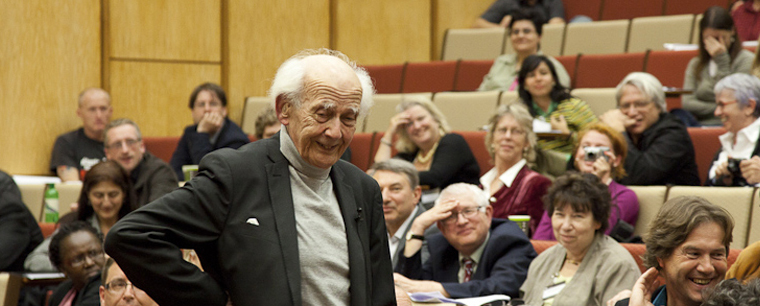 The Bauman Institute has compiled a collection of articles and reflections by colleagues, friends, students, and the wider sociological community.
Professor Zygmunt Bauman, celebrated as one of the greatest social thinkers of our times, passed away on Monday 9th January 2017 at home in Leeds. He was 91.
Professor Bauman was head of the sociology department at the University of Leeds until his retirement in 1990 and The Bauman Institute was founded in 2010 in his honour.
With a nod to his 2012 book, This is Not a Diary, what follows is a collection of articles and personal reflections, each offering a different door through which to enter the life and works of Professor Zygmunt Bauman.
Brilliant mind – but still knew how to speak to students, very approachable and interesting. Every student wanted to be like him.
Read the articles, memories and tributes on the Bauman Institute website.