Sociology in Action and the Urban Impact Programme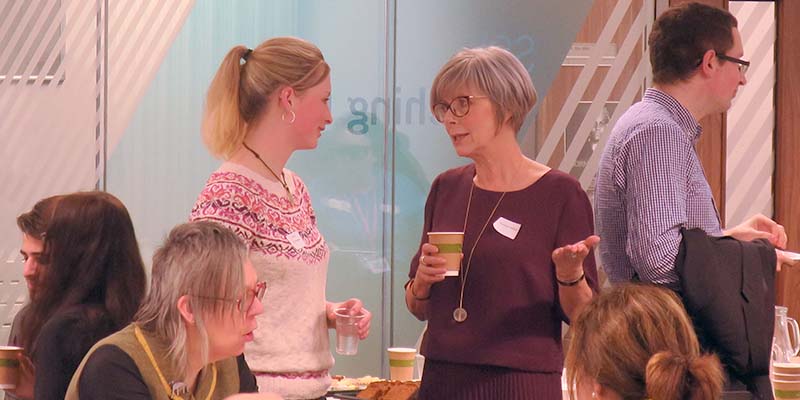 As part of the Sociology in Action project the School of Sociology and Social Policy is working in partnership with Leeds City Council on the Urban Impact Programme.
In collaboration with the School the Urban Impact Programme has been designed by Amelia Gunn Project Officer at Leeds City Council. The programme will offer undergraduate students from the School of Sociology and Social Policy the unique opportunity to carry out research in partnership with a third sector organisation whilst being mentored by a graduate on the Leeds City Council graduate scheme.
An introductory event hosted by the School brought together representatives from Leeds City Council and organisations such as Citizens Advice Leeds, Home-Start Leeds and PATH Yorkshire and gave insight into the programme and how it can benefit organisations, communities and students.
The programme, which has now commenced, aims to promote cohesion between local organisations and students, in a bid to contribute to positive social change. Third sector organisations will benefit from the research skills of the students and graduates as they work together on small-scale projects investigating contemporary issues. Students will enhance their employability skills while making a positive impact by helping to improve services and policy.
The Urban Impact Programme is just one of the projects being delivered under the Sociology in Action initiative – a School commitment to create positive links between research, students and the community.
To find out more about Sociology in Action and the Urban Impact Programme contact Suzanne Hallam.