A tribute to Professor Zygmunt Bauman, 1925 – 2017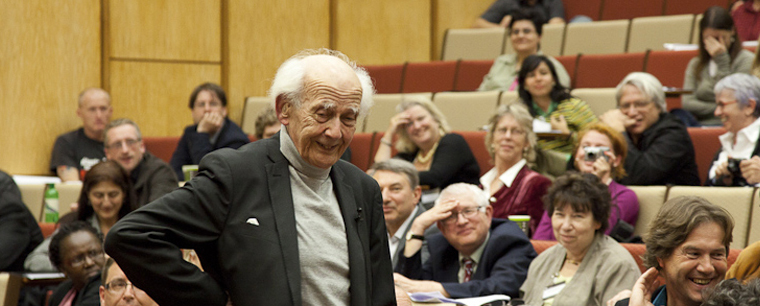 Professor Zygmunt Bauman, celebrated as one of the greatest social thinkers of our times, passed away on Monday 9 December at home in Leeds. He was 91.
Professor Bauman was head of the sociology department at the University of Leeds until his retirement in 1990. The Bauman Institute was founded in 2010 in his honour.
Sir Alan Langlands, Vice-Chancellor of the University of Leeds said: "Professor Bauman was a man of deep intellect and compassion who inspired successive generations of staff and students at Leeds. A social theorist of great distinction, his insights and ideas were respected and admired around the world. We send our deepest condolences to his family and many friends."