Disability Policy in the UK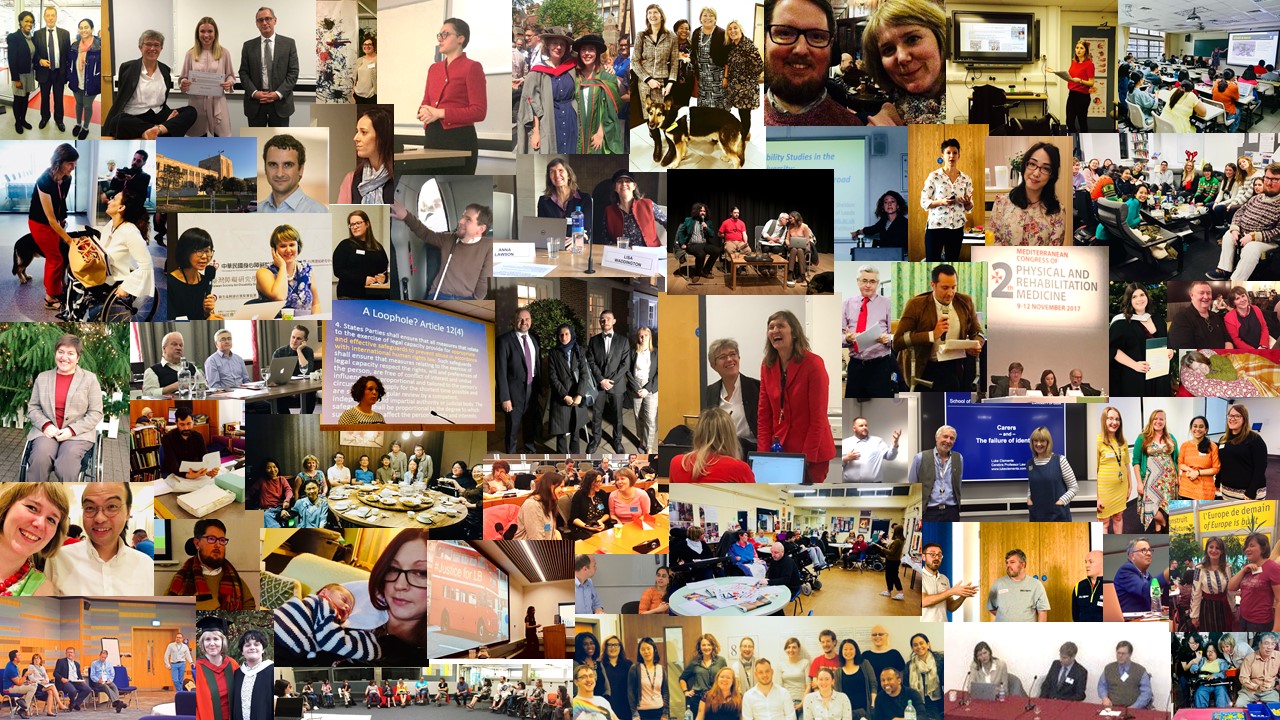 Date: Wednesday 8 May 2019, 12:00 – 13:30
Location: 12.21/25 Social Sciences Building
Type: Seminars and lectures
Cost: Free of charge
This Research Culture Seminar is jointly organised with the Centre for Disability Studies, an interdisciplinary university research centre. It is also part of their 'Conversations Series'.
Speakers
Speaker: Professor Mark Priestley, Professor of Disability Policy, Centre for Disability Studies
Discussant: Dr Miro Griffiths MBE, Teaching Fellow, Centre for Disability Studies (Miro will respond to Professor Priestley's paper and begin the Q&A)
Chair: Dr Angharad Beckett, Associate Professor and Director of the Centre for Disability Studies, University of Leeds
Abstract
Disability Policy in the UK: Austerity, Brexit and the Search for Equality
While the UK was once regarded as an international leader in disability politics it has increasingly gained a reputation for stark inequalities and rights abuses. Following a long period of deferment, the UK completed its first cycle of dialogue with the UN Committee on the Rights of Persons with Disabilities in 2017. This raised a number of significant recommendations and reinforced the findings of a UN investigation into claims of systematic rights violation arising from national welfare reforms. Added to this, an increasingly progressive approach to disability policy by the EU has left far-reaching questions about future policy direction unanswered in the context of Brexit.
There are wide equality gaps for disabled people at risk of household poverty, particularly for people of working age, and including those in work. This risk is underpinned by major reforms of the disability benefit system and employment activation policies. National and international concern about the consequences of austerity policies for disabled people has been heightened by the uncertainties and economic consequences of Brexit. Strong and supportive social policies are needed to reinforce the position of disabled people and other marginalised groups during this transition. The employment situation for disabled people in Britain remains paradoxical. The employment rate for the general population is well above the EU average yet the disability employment rate is below the EU average. The UK Government set an ambitious target to halve the disability employment gap but the measures to address this present significant policy challenges. Supply side policies are not sufficiently matched by demand side policies. Young disabled people are over-represented among early school leavers, among those who are not in education, employment or training (NEET) or without tertiary educational qualifications in adulthood. As policy priorities turn to further liberalisation of the UK market and productivity there is a need to ensure that disabled people benefit fully from investments in basic skills and the widening of participation in higher education.
Speaker biographies
Mark Priestley is the Scientific Director of the European Commission's Academic Network of European Disability experts (ANED) and administrator of the international online discussion forum disability-research. He is a leading scholar in the field of Disability Studies, recognised internationally for his life-course perspective, his expertise in disability research methodology/methods and his comparative disability policy research. He is a Fellow of the Academy of Social Sciences and adjunct Visiting Professor at the National University of Ireland Galway.
Miro Griffiths recently completed his PhD, a sociological investigation of young disabled people's participation in the UK disabled people's movement. He has been involved in disability activism since his early teens and has undertaken research for the European Network on Independent Living and other organisations concerned with disability rights. He is currently a member of the Disability Advisory Committee at the Equality and Human Rights Commission.
Booking
There is no need to register for this event; all are welcome - please just turn up on the day. Please note there is limited capacity in the seminar room and spaces will be available on a first-come first-served basis.
Centre for Disability Studies
You can find out more about the Centre for Disability Studies on their website: disability-studies.leeds.ac.uk.
Research Culture Seminar Series
These seminars, organised by the School of Sociology and Social Policy (SSP), generally take place every Wednesday in term time, from 12 - 1.30pm in Room 12.21/12.25 on Level 12 of the Social Sciences Building. Please check back on the website event listings for details of future seminars. Details are also emailed out to current students and staff.
If you have any enquiries about this seminar series, please contact Tanisa at T.Gunesekera@leeds.ac.uk with the subject "Enquiry: Research Culture Seminar Series".