School of Sociology and Social Policy - Hello from Leeds Advertising
Hello from Leeds
Thank you for accepting our offer to study with us in the School of Sociology and Social Policy.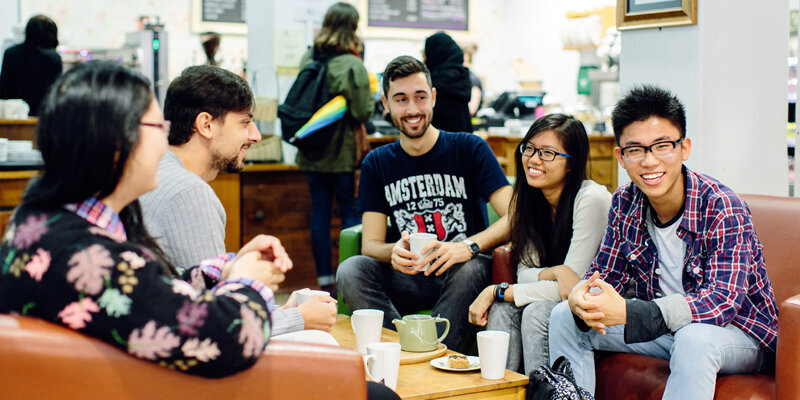 There's so much to look forward to
We hope you are looking forward to coming to Leeds, but if you are still deciding, take a look on this page to explore what is in store for you.
If you have already made up your mind, let us know what you are looking forward to most using #helloLeeds on Twitter and Facebook.
In the meantime you can always email us with any questions: pgssp@leeds.ac.uk (include #helloLeeds in the subject)
Discover more at Leeds
Studying at the University of Leeds means you're just a short walk from Leeds City Centre where you'll find shops, bars, restaurants and clubs. With the city's train station, you're also well connected to the rest of the UK.
More

on The city
You don't have to be studying languages to take advantage of the materials on offer at the University. The Language Zone offers resources on more than 45 languages and gives you the chance to learn and practise with native speakers via one-to-ones and informal classes .
More

on The Language Zone
Do you have questions about studying at Leeds, or want to know more about the experiences of other international students at the University of Leeds? Link to Leeds is the perfect place for you. Covering all aspects of student life, our ambassadors welcome all your questions.
More

on Talk to an international student